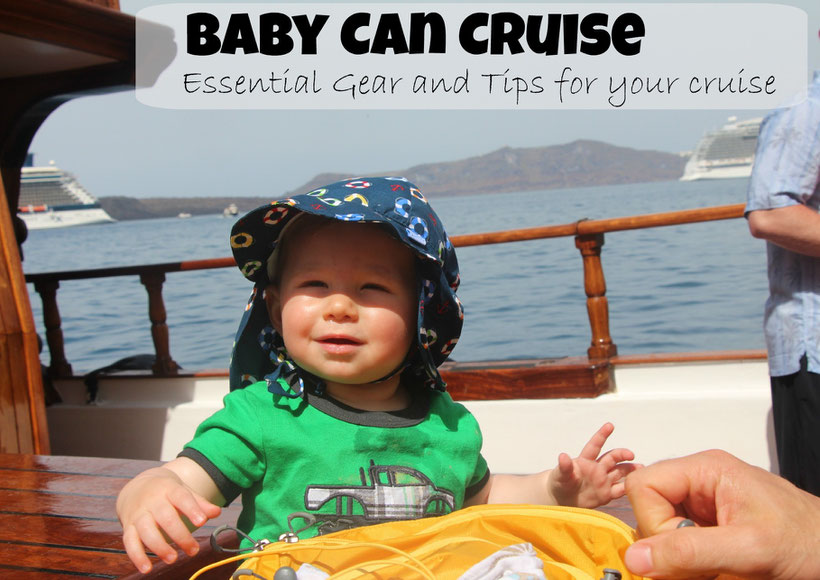 This post contains affiliate links. A portion of the proceeds will be donated to UNICEF.
You were convinced! A cruise is the perfect vacation for your family. But what should you bring? In this second part (see Part 1 here) our guest writer, Melanie, gives a list of "must-have" gear to bring along PLUS her number one tip to maximize your experience.
Baby Gear for Cruising
The shear amount of gear required while traveling with a baby is mind boggling. We thought we were bringing too much, but in the end we used every single piece multiple times a day. Here is a list of must-have "gear" when cruising with baby:
Stroller: Those ships are HUGE and pushing baby to and fro is the way to go!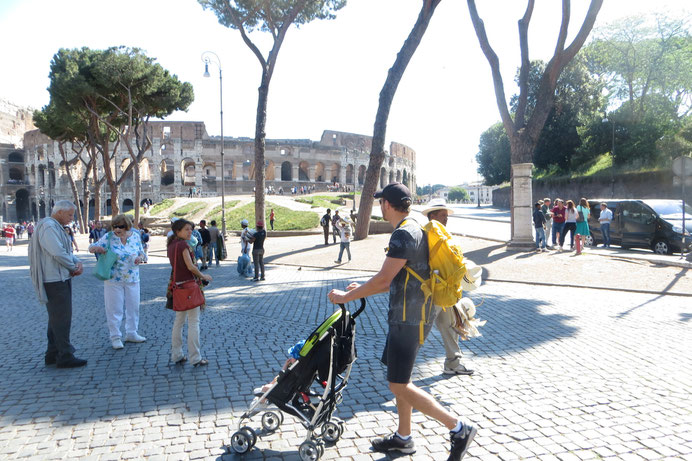 Baby carrier: A travel necessity on and off the boat, for on-the-go naps, for those cobblestone cities that are not stroller friendly, or for those ports that require a shuttle boat to/from shore.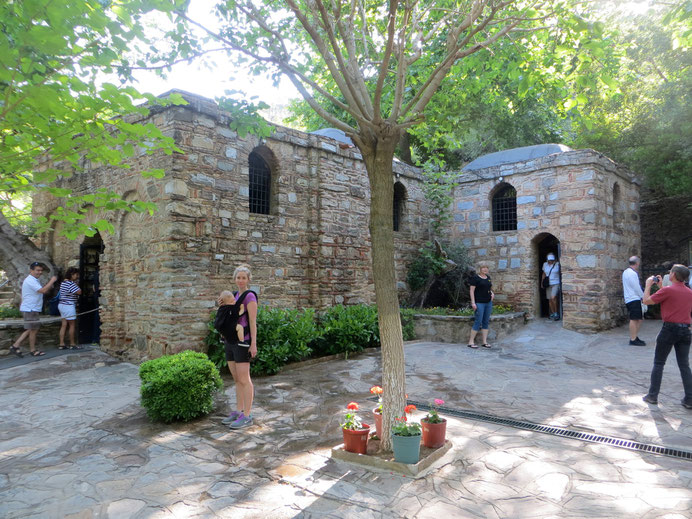 Baby backpack carrier: For longer walking tours on uneven terrain or, in our case, two volcano hikes with baby.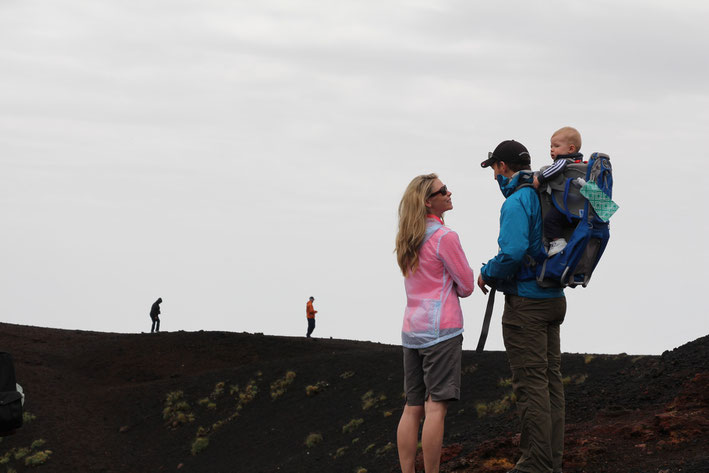 Sippy cups: In the stroller, carrier, backpack, most cruise destinations are hot and humid, right?
Reusable placemat: Cafeteria and restaurant eating would be even messier without.

#1 Tip - On-the-Go Napping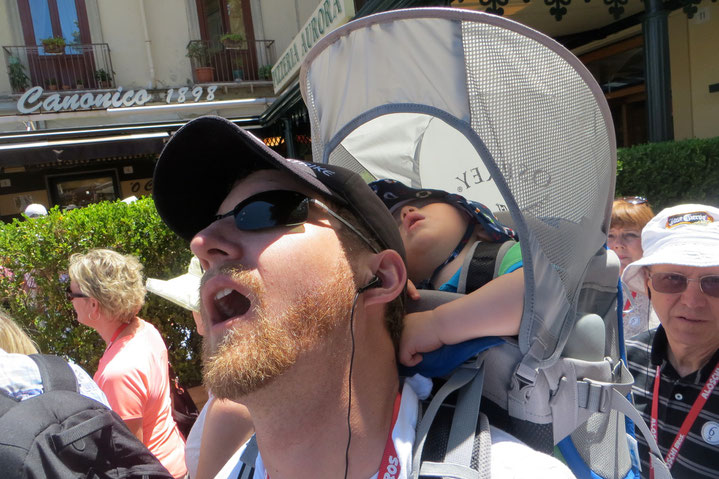 A sure thing about cruising with a baby is the requirement for on-the-go napping. If you're taking full advantage of the cruise then you're doing excursions, or at the very least, disembarking daily to check out your destinations. This means getting off the boat after an early breakfast and returning mid-afternoon or early evening.
For newborn babies, on-the-go naps are easier, but for routine-driven babies this could prove to be a show stopper for some parents. I would really recommend trying on-the-go napping prior to cruising with baby to make sure that it is in fact a possibility for your little one.
Our son napped everywhere from the carrier (climbing the stairs to the Parthenon), to the stroller (during the tour of the Vatican museum) to the baby backpack (walking the roads of the ancient city of Ephesus in Turkey). We lucked out with our little on-the-go napper.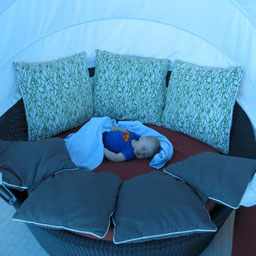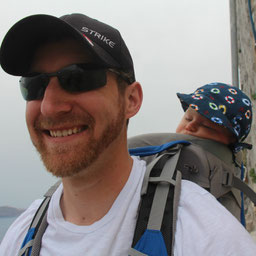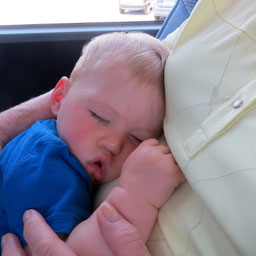 ---
---
---
Enjoy this article? Pin it for later!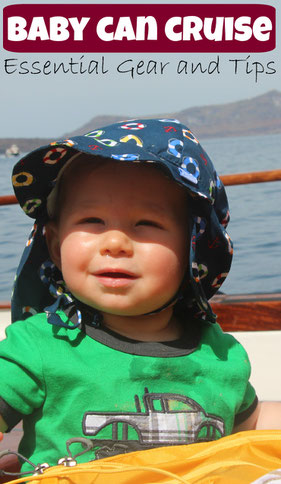 RELATED ARTICLES YOU MIGHT ENJOY: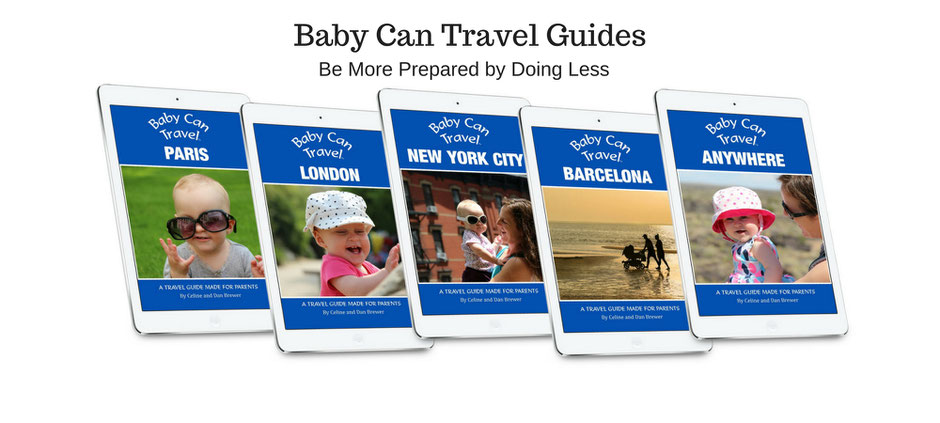 ---
Do you have any other tips to maximize the cruise experience with a baby?