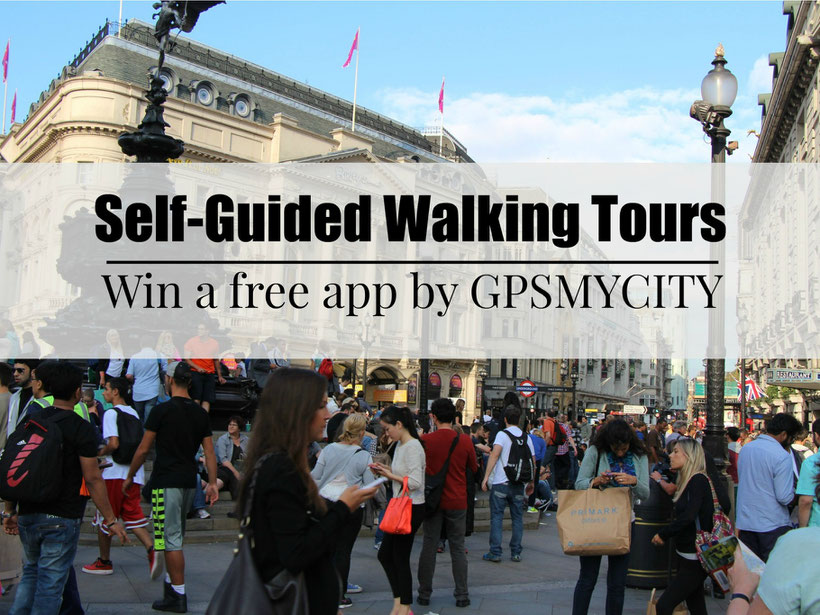 Win a self-guided city walks app for your next trip!
Travelling with a baby can be stressful and getting lost with your baby can be even more stressful. This app is perfect for travelling parents – no need to worry about where you put that map! You have enough to worry about already.
We are thrilled to team up with GPSMYCITY this month to give you an exciting new travel tool! GPSMYCITY is a self-guided walking tours app for exploring cities on foot. They have over 5000 walks in 470+ cities around the world!
We will be giving away promo codes for the Full Version of the City Walks App, available for iOS and Android devices. Each Thursday in March 2016, we will take you on a photo tour of some of the top cities in the world (Paris, London, Barcelona, NYC). At the end of the month, 20 lucky winners will receive promo codes, in partnership with GPSMYCITY, which will allow you to download the full version of the City Walks App of the city of YOUR CHOICE for FREE!
Some of the many benefits of these apps are:
They work offline. No roaming or data plan needed!

Multiple walks in each city. You'll be guaranteed to find something suited to your interests!

There is a detailed walk route map, including turn-by-turn walking directions. Perfect for those of us who are directionally challenged!

GPS-guided city walks. 
Just to get you even more excited, let me tell you a little more about the City Walks App. I had the opportunity to play around with the Barcelona City Walks app…
I love the option of Sightseeing Walks or Discovery Walks to help accommodate everybody's interests, but you also have the option to create a custom walk by selecting the specific attractions you want to see. I counted 22 self-guided walks in the Barcelona app!

Especially important for travelling parents is knowing the duration of an outing. For each of the sightseeing and discovery walks, you get the distance, the duration of the walk plus the number of sights included in that walk.

Thinking back to our trips, this would have been a useful app to have, especially when we got lost many times in the narrow winding streets of the Gothic Quarter. As GPSMYCITY says "Lose Yourself Without Getting Lost"!
Learn more about GPSMYCITY here.
The details for joining the giveaway will be at the end of each Thursday Photo Tour starting on March 3, 2016. 
Enter by visiting one of the Photo Tours:
---