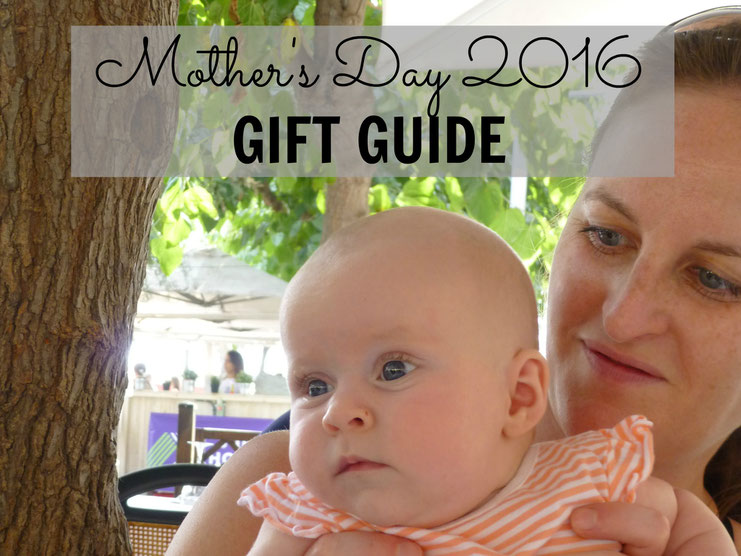 Mom's give so much to everyone else around them, that one day to celebrate moms just doesn't seem enough. With our curated list of gifts, you can show the "mom who loves to travel" that you support not only her, but her dreams. Just because she is a mom, doesn't mean she wants to give up travelling. Each of the items in our gift list is aimed at making her feel good and encouraging her travel aspirations!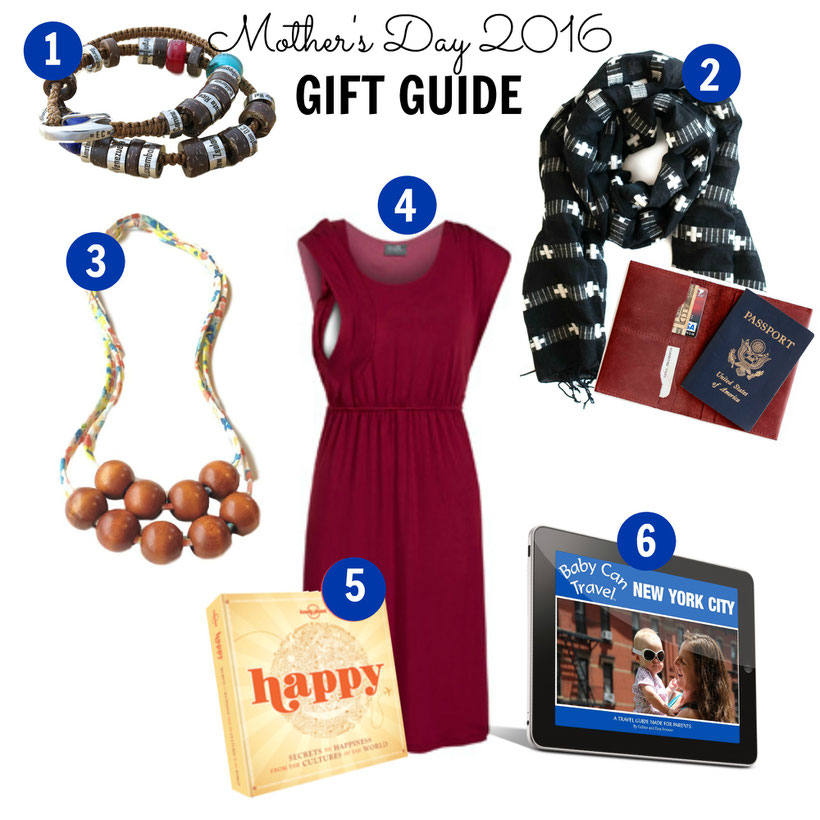 Note: This posts contains affiliate links(*). What this means to you is that if you shop through these links, at no additional charge to you, we will receive a small commission from the seller. 
My mom is actually the one that found these bracelets and shared them with me. I love that they are a daily reminder of all the amazing places in the world that you've been. As they say on their website: "It's a representation of the path you've travelled around the world." This would truly make a distinctive gift for any mom. For new moms starting to travel with their little ones, why not load it up with all the places they've been together?
2.   FASHIONABLE Scarf* and Passport Holder*
I love to include the scarves and passport holders in my gift guides for multiple reasons, but mostly because they are beautiful and practical! More importantly, I believe in supporting companies like FASHIONABLE and what they are working towards: "one, we must create jobs for those lacking opportunity, and two, we must do so for women."
These necklaces are so much fun! And the best part, buying one supports another mom's dream… Lacy, of Madre Beads, created these to give moms with babies a jewelry option that was comfy and cute but also safe for baby. How is this great for travel? Well, not only does dressing up make moms feel good, but it's also great for babywearing and giving baby something to play with!
This versatile dress is perfect for the travelling mom. As a breastfeeding mom, I understand the limitations of being able to still dress cute while having "access" to breastfeeding. Most dresses become completely off limits. It can be a little discouraging to look at a closet full of clothes that you just can't wear because there's no way to breastfeed. In addition, it's important for moms to feel good about themselves. A cute dress accessorized with the items above will do just the trick, and still practical for both travelling and breastfeeding. Win-Win!
5.   Lonely Planet's Happy: Secrets to Happiness From Cultures Around the World
Because books are awesome and I thought this one looked really interesting…
And finally, what better way to show a new mom that you support her dreams of travelling than a collection of guides made specifically for parents travelling with a baby! This gift set includes all of our travel guides at a discounted price.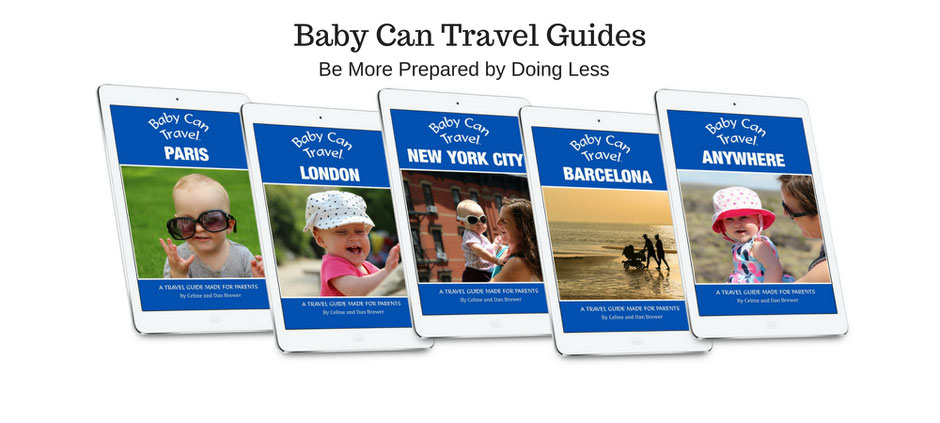 ---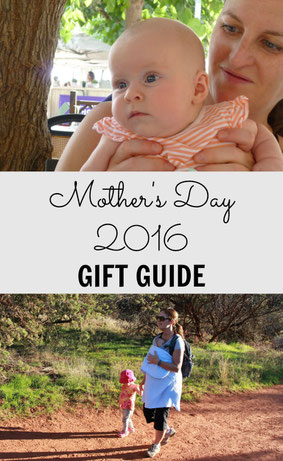 ---
---
What's the best travel gift you've received?