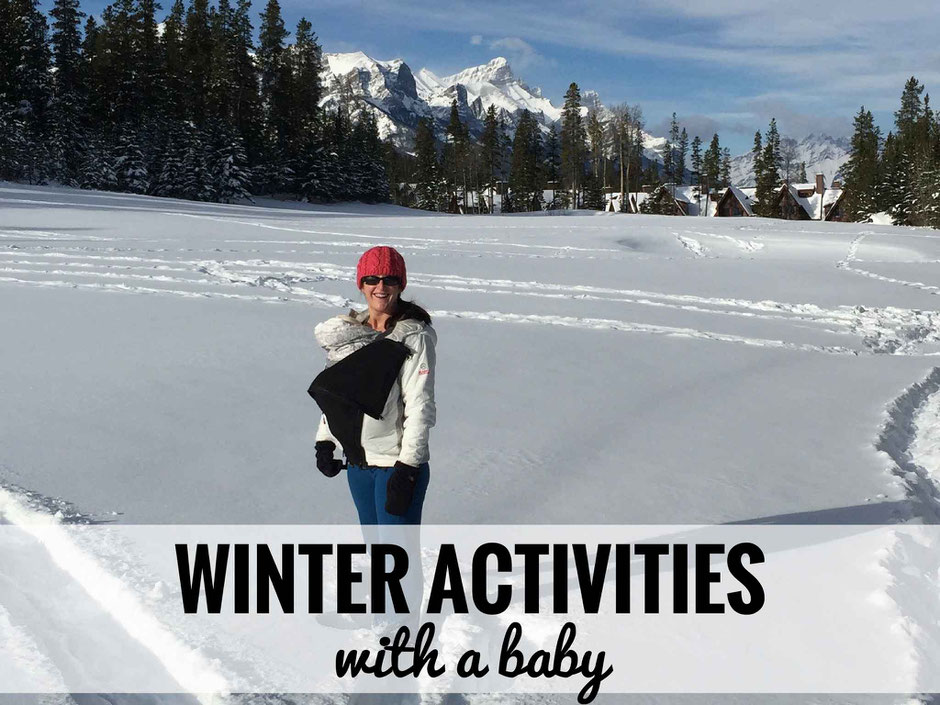 This post contains affiliate links.
Feeling a little stir crazy from being stuck in the house this winter?  Or planning a family holiday to a cold destination?  Rest easy knowing that there are many activities you can do outside in the winter with your baby.  Having the proper gear is essential to keep your baby warm and happy while you enjoy your time in a winter wonderland. 
Here are five ways to stay active outside in the winter with your baby: 
1. Winter Walks
Let's start simple.  If it's your first winter with your baby and you are testing out new winter gear, it's best to start with a walk close to home.  This will allow you to quickly get back to the warmth of your house if your baby starts to feel cold.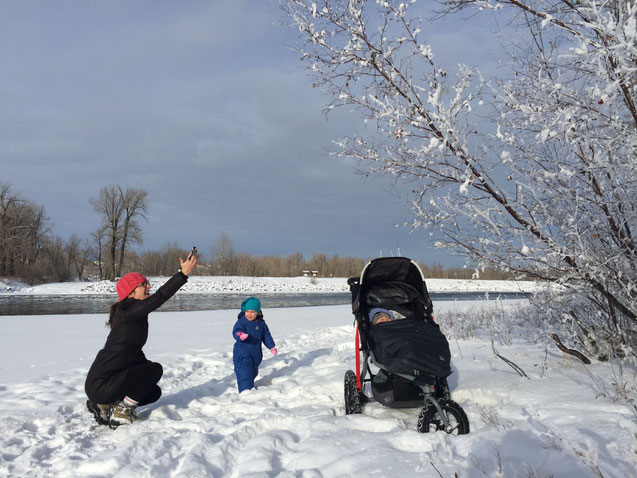 You have two options for carrying your baby on your winter walks: a stroller or baby carrier.  A stroller with large wheels or with attached skis (like these or these) will get you through deep snow.  A weather shield is a great addition to help keep your baby toasty warm. 
If you choose to use a baby carrier, a jacket extender is a low cost option to consider.  Not only will it allow you to wear your own jacket, but if you are travelling it's small to pack and it will allow you to switch off with your spouse. 
2. Winter HikING
As you become more comfortable being out in winter weather with your baby, you can start heading further afield.  Winter hiking is a great option before the snow and ice make the trails a little more tricky.  Be prepared with a set of boot spikes (such as Kahtoola microspikes) in case you do run into some slippery trails.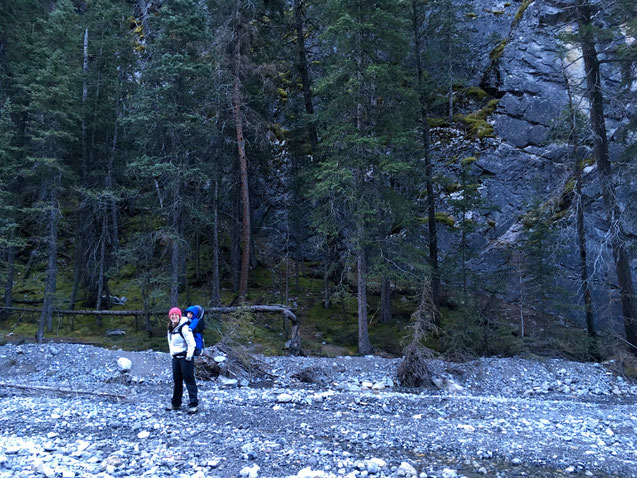 For your baby, you can either carry them in a baby carrier (inside your jacket with a jacket extender) or a backpack carrier (we use the Deuter Kid Comfort III) if it's not too cold. 
3. Snowshoeing
It might be time to trade in the microspikes for snowshoes when the snow starts to fall.  There are three options for taking your baby out snowshoeing based on the trail and the weather.  On really cold days your best options to keep your baby warm are a bike trailer with ski attachments (such as a Thule Chariot) or a baby carrier inside your jacket.  Given its width, the bike trailer may limit your options for trails.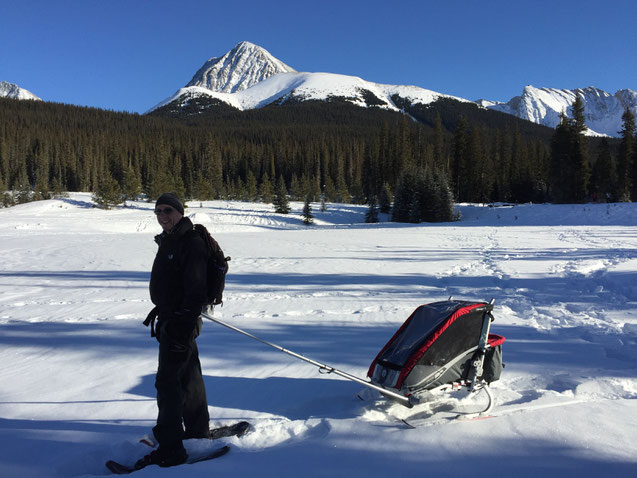 If it's a warm winter day and your baby is at a suitable age for a backpack carrier, you will have plenty of options for trails and don't have to worry about getting too sweaty with a baby inside your jacket.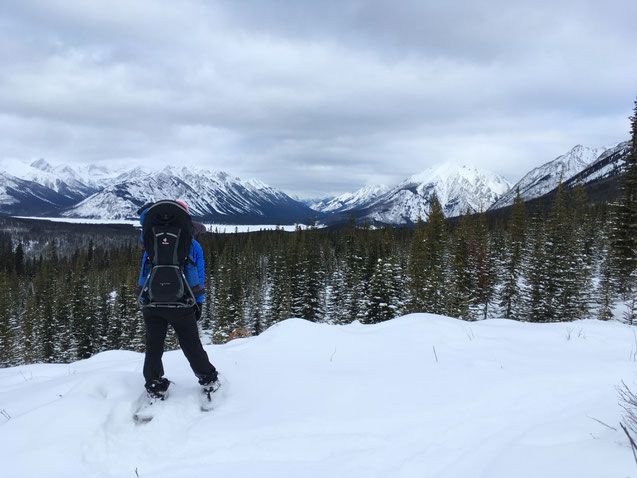 4. Cross-Country Skiing
If you are an avid cross-country skier, you don't have to give it up.  With a pulk or a bike trailer with the ski attachment, you can still enjoy getting out.  With any luck the rhythmic motion will get your baby to sleep while you enjoy your workout! 
---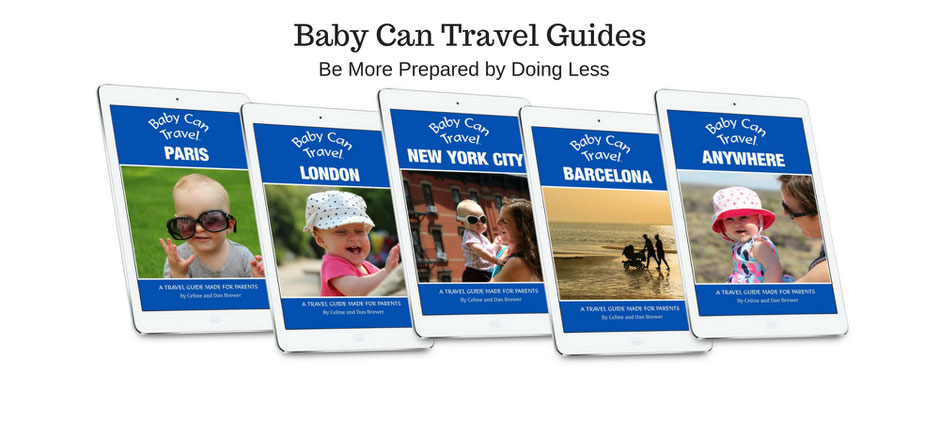 ---
5. Skating
Skating is a wonderful winter activity.  Find an outdoor skating rink and enjoy gliding across the ice as a family.  Your options for taking your baby can be either in a stroller or in a small sled. A weather shield for your stroller or sled will ensure your baby doesn't get too cold.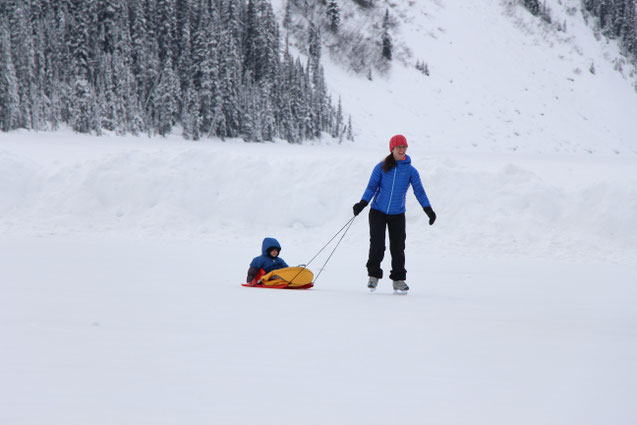 Remember to check on your baby periodically to ensure they are still warm as they won't be generating any heat from moving.
Gear We Recommend For These Activities
Everything we recommend below is gear that we own and have purchased ourselves.
PIN THIS FOR LATER!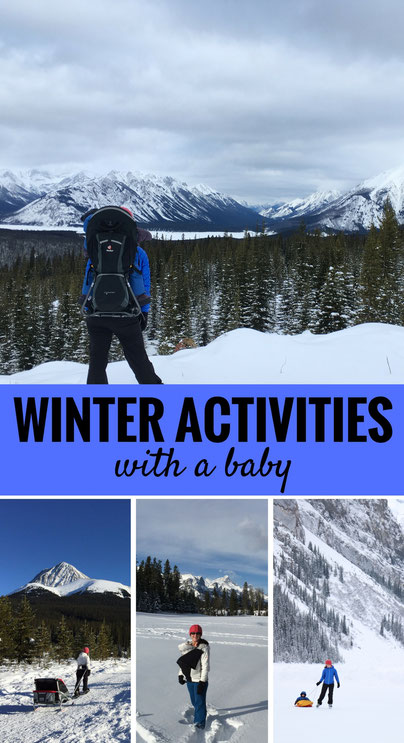 ---
Help us bring you more great content by sharing this page!
Still Have Questions?
How Do You Stay Active In The Winter With Your Baby? Share Your Experience!