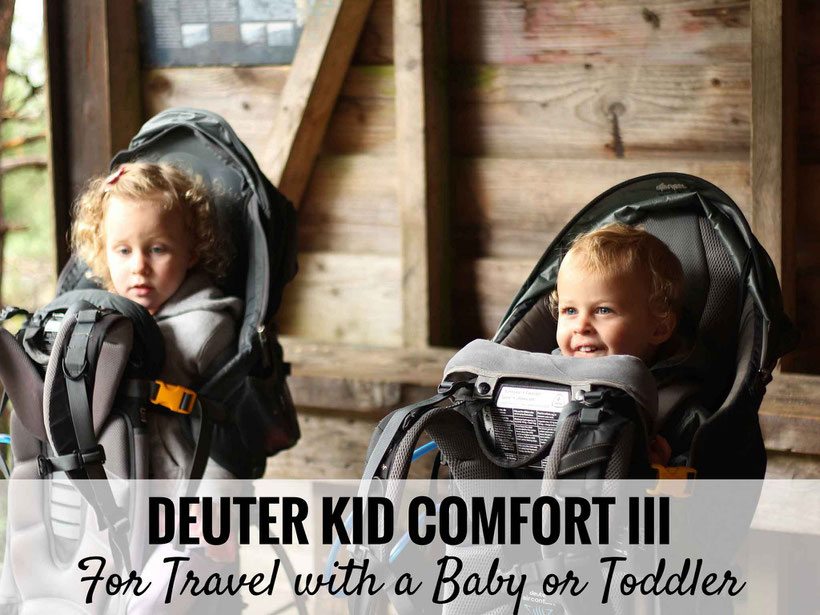 Carrying your baby is one of the best things for travel. It's hard to even list all the reasons why, but baby snuggles, hands free, getting baby to nap on the go and not having to worry about the logistics of getting a stroller around are some of the top ones for us.
A regular wrap or structured carrier can be used for all activities, including hiking, but you may come to a point where it just isn't working that well anymore. Maybe it's your back or maybe your little one just isn't happy in it for long periods of time. 
We started using a backpack carrier predominantly for hiking when our daughter was around 1 year old. As we started doing more hiking with her that spring before she turned one, we switched for a couple of reasons:
It was more comfortable to carry her for longer periods of time


She enjoyed being higher up and was happy to be in the backpack carrier longer
When our son arrived, we started incorporating more hiking into our trips. Eventually, it worked better for everyone if we invested in two backpack carriers. Our daughter was capable of doing some hiking, but only for short periods of time. She also still enjoyed being in the backpack carrier. Our son was quite happy in the backpack carrier and could sit for a few hours watching the world go by. As long as he could easily see everything, he was happy.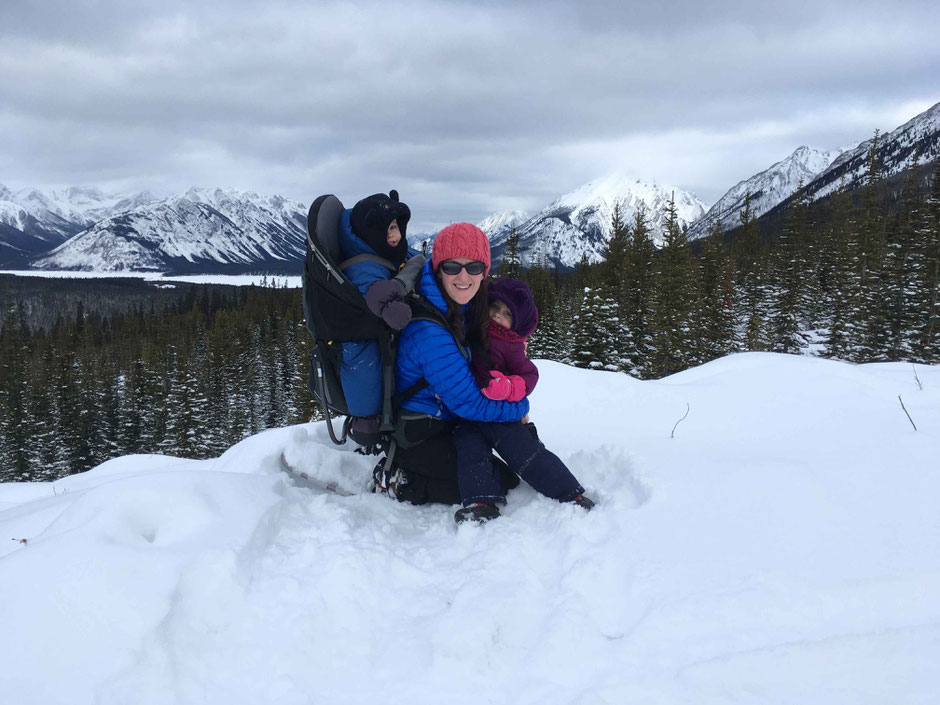 Our trip to Japan was the first time we considered bringing our backpack carriers. In the past we had always tried to pack as minimally as possibly, which had us hiking with either an Ergo Baby carrier or a rented backpack carrier.
As we researched how we would spend our time in Kyoto, we were excited about the hiking possibilities. These hikes would be longer than what we had previously done with our ergo carriers and we knew from past experiences that if we really wanted to all enjoy the hikes, we would need our backpack carriers.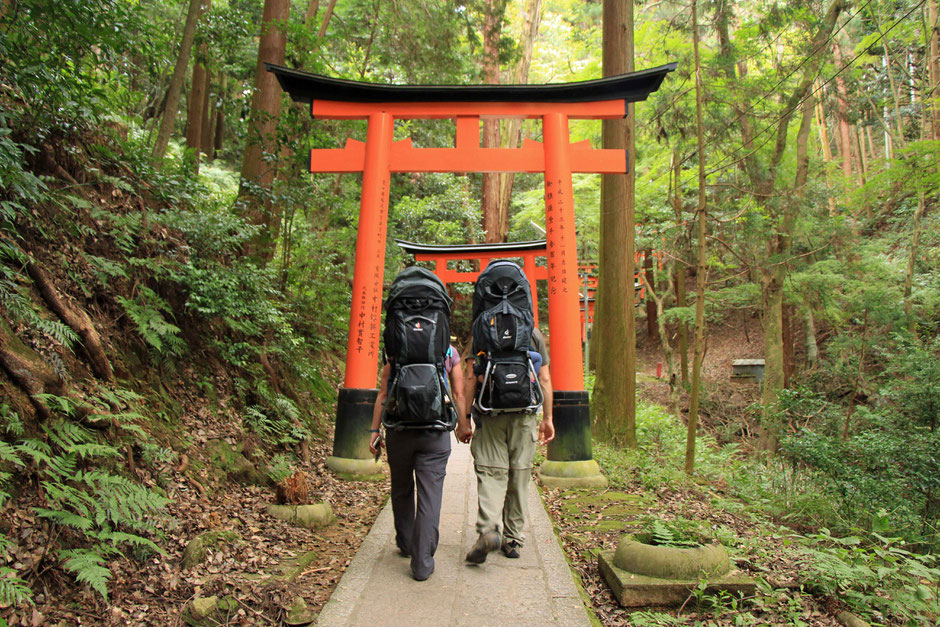 Our hiking experiment in Japan was such a positive one that we incorporated as much hiking as we could into our month in Italy. Of course, we brought two backpack carriers again. This allowed us to do some hiking on the Island of Elba plus hike between each of the five villages in Cinque Terre.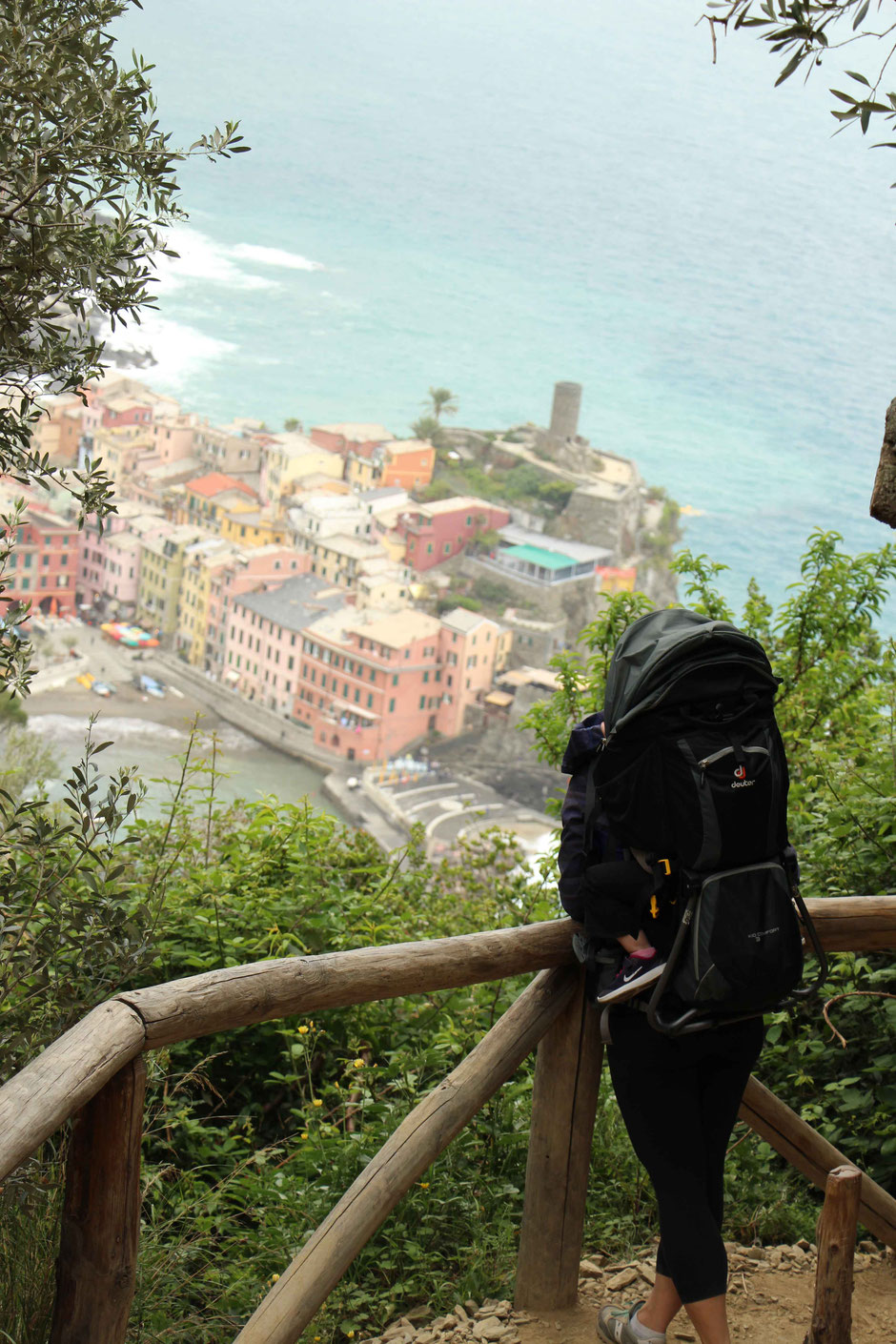 When we returned to Canada from Italy, we started to wonder if our days of doing more difficult hikes were over. Our daughter was turning 4 years old and though there would be times where she wanted to be carried, both her and our son were starting to quite enjoy running together on the paths ahead of us. 
As luck would have it, we were able to fit one more trip in fairly close to our return. We packed up both of our backpack carriers and headed to Norway. One last free flight for our son (who turned 2 years old shortly after we returned) and one last hiking trip where we could do the hikes we wanted while carrying both kids.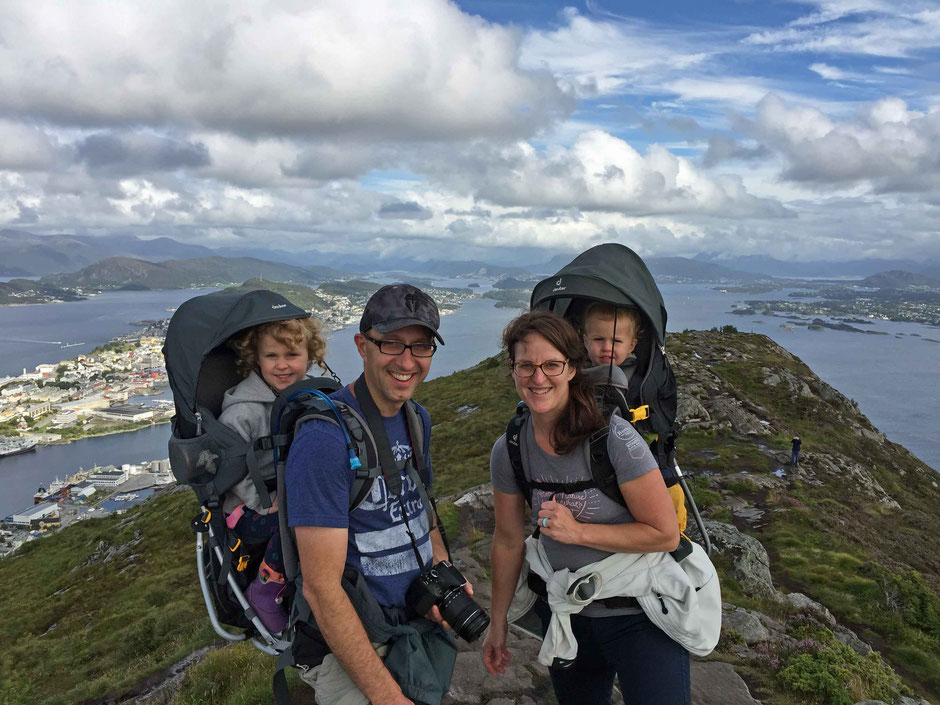 So What Backpack Carrier Do We Use?
We use the Deuter Kid Comfort III. When we went to purchase our backpack carrier, the store was only carrying two options at the time. Though the Deuter was more expensive, it was easy to immediately feel the difference. We always tell people that if you aren't willing to pay the price for it, then don't try it on.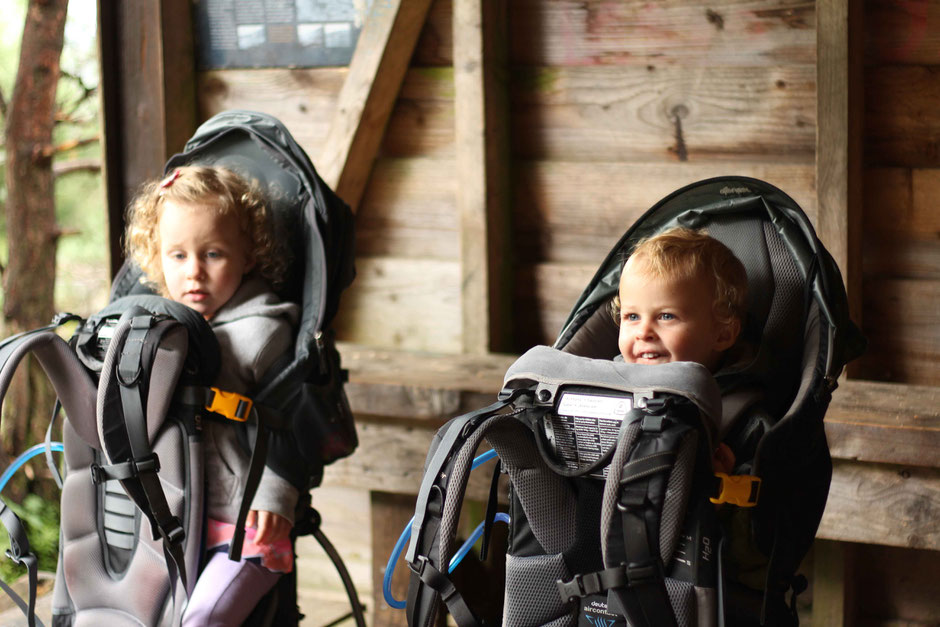 What Do We Like About It For Travel?
With the large padded hip-belt and fully adjustable harness straps, it's a comfortable fit with the weight adjusted properly making it comfortable for long periods of time.

There is an adjustable seat, detachable pillow and sun cover for your child. Plus the adjustable 5 point harness will keep your little one secure and safe.

The side clip/entry makes it more convenient to get a wiggly toddler into it.

Though you'll still get sweaty carrying it, it's much less hot for your little one since they aren't up against your body. Keep this in mind for winter hiking though, as your little one may need extra layers.

You can purchase a rain cover that provides great coverage.

There is a compartment for a water bladder so you don't have to carry additional water bottles. Large enough to fit 3.0 litres.

The storage area in the back is perfect for storing extra layers, food and diapers/wipes.

For airline travel, it can be checked with the luggage. Also good for some extra storage (we fill the back compartment with diapers or jackets).

We've been allowed to take them places where strollers are not allowed. St. Peter's Basillica in Rome is a great example of this. Had we brought a stroller, we would have needed to get into a separate line-up at coat check to park our stroller, but with the Deuter, we were allowed in without issue. We were also able to carry the kids up the 550 steps to the top of the Dome. 

*Since we don't travel with a stroller, we count this as our "baby item" on flights. Since our daughter has her own seat, we count it as her piece of luggage. Also, if possible, we ask them to put them in a large plastic bag and make sure the all the straps are fastened and the hood is zipped in.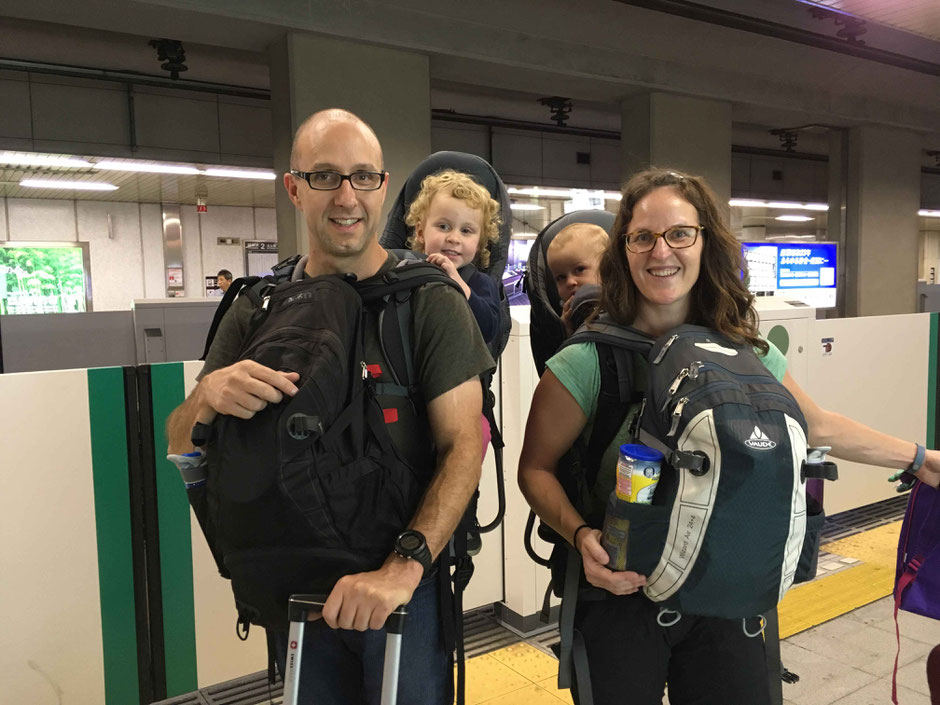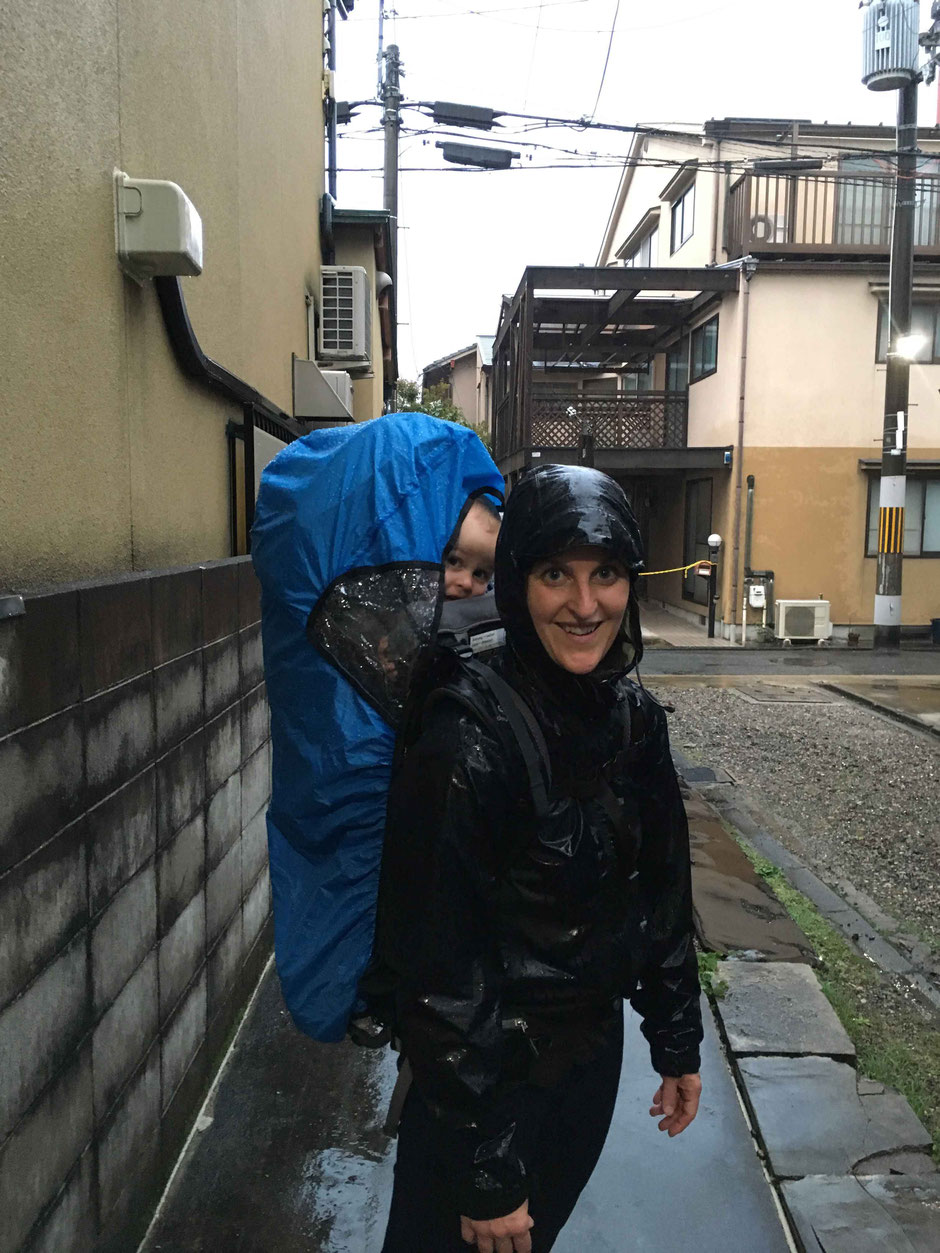 Not everything can be perfect
The price. At $299 USD, this is not a cheap backpack carrier, but if you consider the cost per hour of wearing it, it will likely end up cheaper than the less expensive, less comfortable ones.


It can take some time to adjust the straps for a comfortable fit. Not something you want to do on the go, which makes it difficult for switching between parents who may be significantly different in size.


It's large, which is a draw back in tight spaces or crowded buses.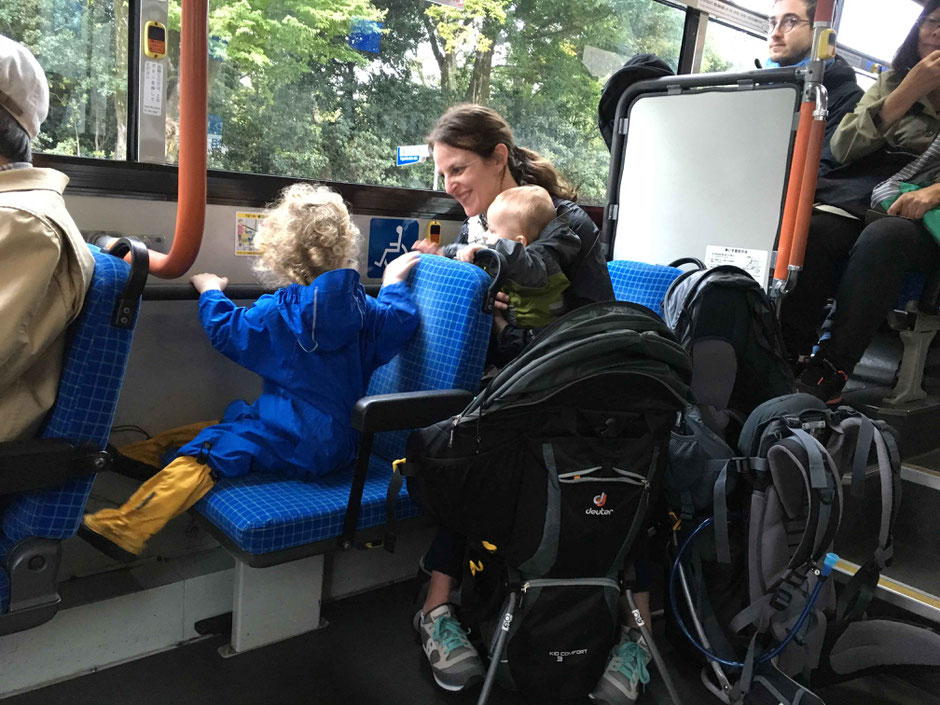 What Other Options Do You Have?
I haven't personally tried it, but I have seen a lot of positive feedback on the Osprey Poco which you can also purchase a rain cover for. If the Deuter isn't a good fit or you want to try another option, this is the first one I would look at.
We'd love to hear any feedback you have on child backpack carriers! Let us know in the comments below...
Please note that some of the links on this page are affiliate links, and at no additional cost to you, we earn a commission if you make a purchase. We purchased the Deuter Kid Comfort 3, water bladder and rain cover ourselves. We recommend them based on our repeated positive travel experiences. If you are ready to make a purchase and would like to support this website in some way, using these links will help do exactly that. Everybody wins.
Please visit our Privacy Policy & Disclosure page for more information or simply email us to ask any questions you may have.

Need baby gear for your trip? We recommend our favorites in our Shop.
RELATED ARTICLES YOU MIGHT ENJOY:
Like this blog post? Pin it for later!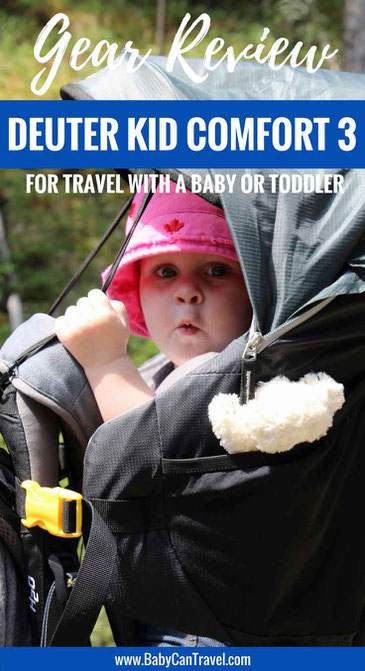 Have any questions about this post? Ask them here!