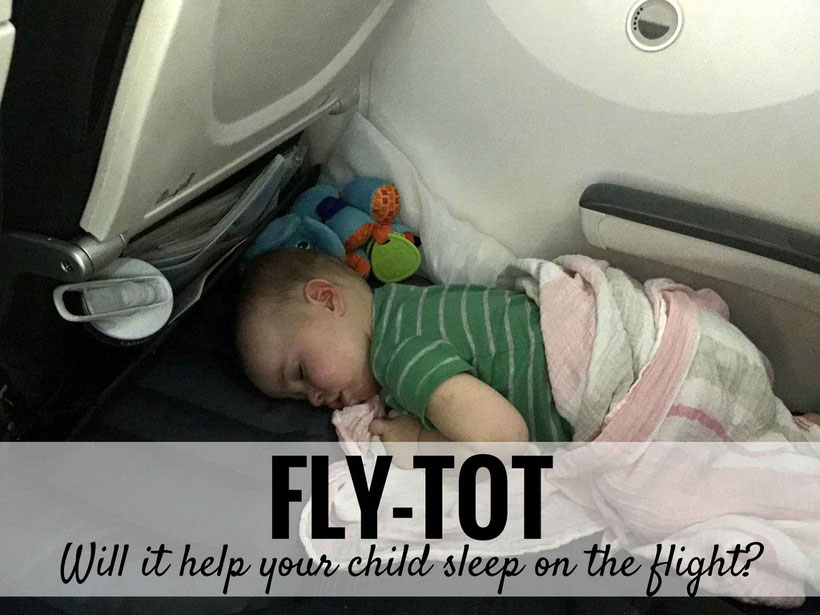 When we booked our 10.5 hr flight from Calgary to Tokyo, we decided it wasn't worth the extra money to buy a seat for our son and instead would take him as a lap infant.  We've done enough flights with our kids that we felt comfortable with this decision, especially since the flights were still months away. 
As the trip got closer, we both started to voice concerns about having him on our laps for so long.  At 14 months old, he did not like to be held and wanted to move all the time.  My husband made a concerted effort to hold him for bits of time throughout the days leading up to our trip, but he just didn't want to sit still on our laps. 
There was no turning back at this point, so we had to make this work.  We knew we couldn't get a bassinet for him on our airline, but we still didn't want to spend the money on an extra seat.  We also wanted our kids to get some sleep on the flight to help with jet lag when we arrived in Tokyo.  Our solution was to do what we could to help our 3 year old be entertained and sleep on the flight.  That would enable us to be free to deal with him and swap him back and forth. 
---
Need travel gear for your upcoming trip with baby?  Our online store has everything you need!
---
Enter the Fly-Tot! 
I had seen some really positive experiences in a few Facebook groups that I was a part of.  If we could get at least one of our kids sleeping on the plane, that would be a win. 
So what is the Fly-Tot? The Fly-Tot is an inflatable cushion that fits in the leg room area between your seat and the seat in front of you. The idea is that it will allow your little one room to lay down flat on a regular, economy seat.
The insert in the packaging claimed under 3 minutes to inflate so I gave it a try:
---
---
So how did our flight go? Much better than expected, despite a rough start.  We initially set up our daughter with the Fly-Tot and the iPad.  And that went exactly as expected.  She was perfectly content to sit there and watch her movie. 
Our son was a different story… As expected, he did not want to be held and was just getting increasingly overtired and vocal.  We spent most of the early part of the flight with him in the area near the toilets or at the back of the plane.  We tried to get him to sleep in the Ergo but it just wasn't happening – he wanted to play.  
Don't have time to read this right now? Pin it for later!
Finally, my husband suggested we put him on the area with the Fly-Tot and put our daughter squished between us.  It worked perfectly.  He had his own area to stand, sit and play.  We were able to relax and not struggle to keep him in our arms. Our daughter was happy as long as her movie was on (Frozen – always Frozen).  He even had a sleep on the Fly-Tot, though we would have preferred longer we were happy with what we could get.  Our daughter also had a sleep on it.  
Our flight home was even better.  We were lucky to have a relatively empty flight, so I was able to grab two seats next to a window with our little guy.  My husband stayed in the three middle seats with our daughter.  I made use of the Fly-Tot again to give him an area to play and he even slept for 4 hours (uninterrupted)!  
I said to my husband after: "Is that what it feels like to have kids sleep on the flight?"
For the first time since having kids, my husband watched a movie and I read a book. Seriously!
So would I recommend the Fly-Tot? Yes! I'm looking forward to having it for future flights and will likely get a second one when we start buying a seat for our son.
THE PROS
Extra room for everyone!  We loved having a spot for our son to play without having to worry about him falling on the floor or playing on the floor (he would have been crawling under the seats – I just know it).  For our daughter, she was able to sleep on it and have a place to put her feet up.  When our son was sleeping on it, I also stole a small corner to put my feet up on it!
More sleep for everyone!  Isn't that what every parent wants on a flight?  At least this way they have their own area for sleeping, because you just know the second they fall asleep on you that's when you'll need to pee!
Super easy to inflate and it literally takes seconds to deflate.   Nobody on the plane even noticed when I was inflating it.  Deflating was as simple as opening the valves and pushing the air out.
It even flips over to fit in super economy seats! 
THE CONS
We aren't always that successful, but we try to travel light.  I can't complain because I didn't carry it, but it did take up a chunk of space in my husband's carry-on.
Depending on your shipping location, the cost may be more than you want to spend for use on a single flight.  If you plan to use it frequently, then it's well worth the price.
This might seem obvious, but to be clear, there is no benefit to a Fly-Tot if you have a lap infant without an extra seat.  If you purchased a seat for your little one, research the requirements of your airline as they may require a child restraint device for children under 2 years old.  If you choose to bring a car seat as your child restraint device, the Fly-Tot will also not help 
You can buy the Fly-Tot directly from their website here:
Note: We were provided the product by Fly-Tot but all opinions are my own. 
---
---
Pin It For later!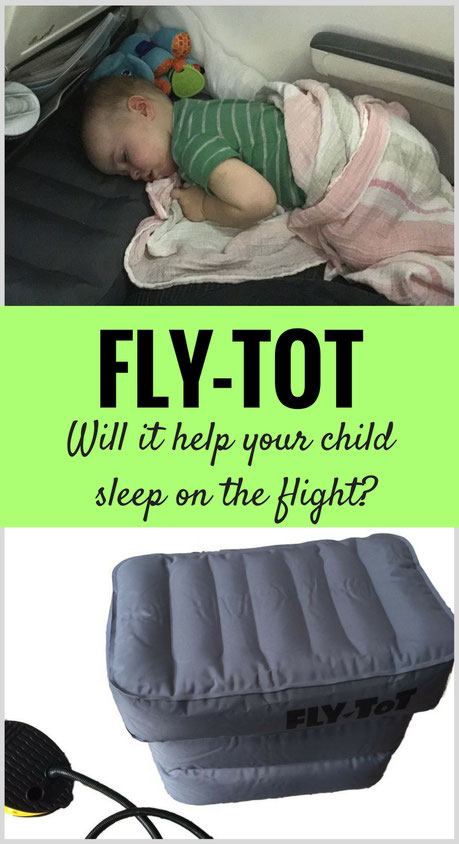 ---
If you enjoyed this article, please share it to help us continue to bring you even more great content!
---
Still Have Questions?
Come join our growing Facebook group of Family Travellers. We are parents who share our experiences and get answers to our Family Travel related questions. Join here. 

Have you used a Fly-Tot? What was your experience?